By Sarah Greer | April 22, 2022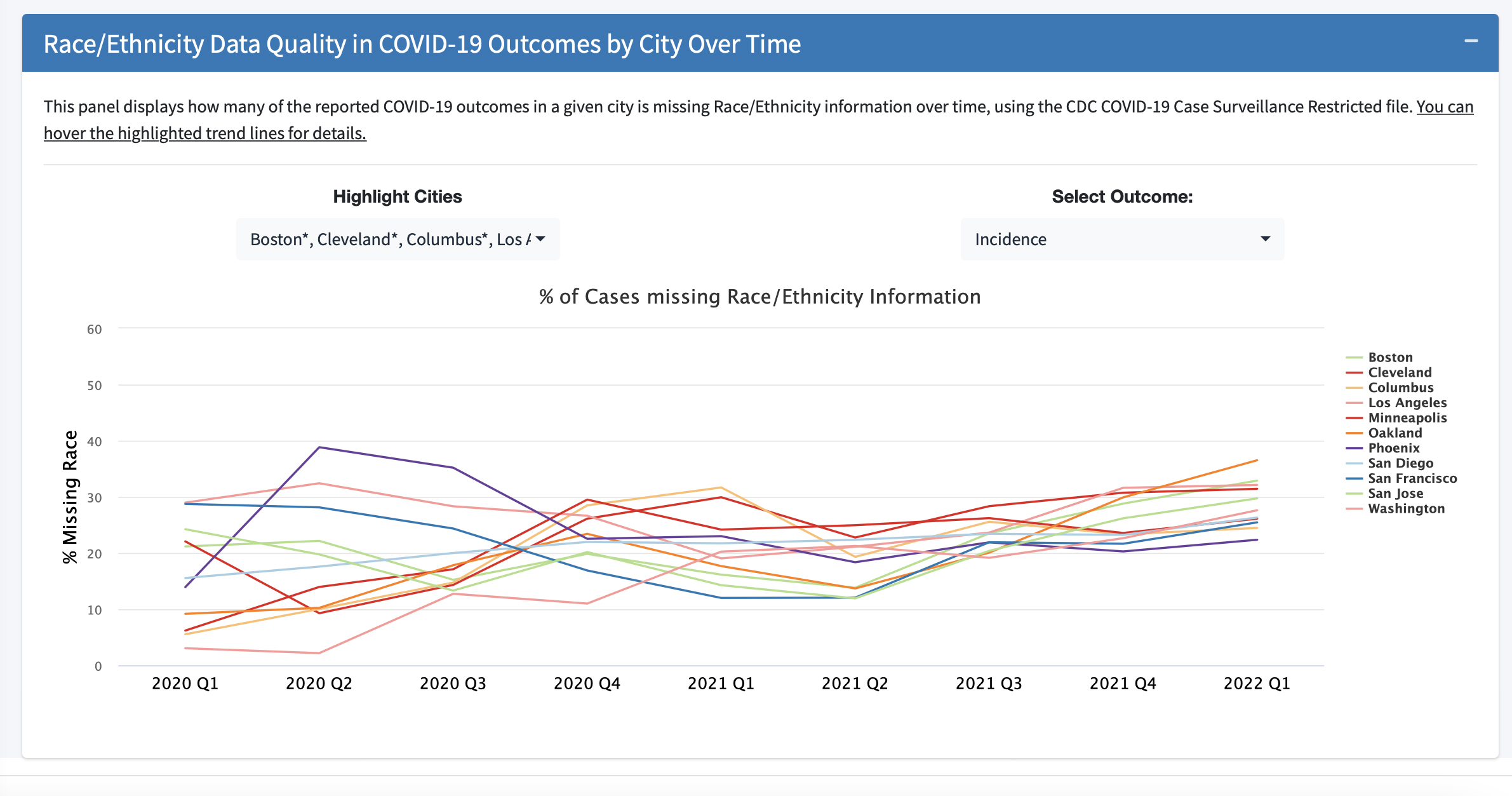 Population health challenges in urban areas have been heightened by the ongoing COVID-19 pandemic. The United States population largely lives in cities. While the pandemic affected the entire country, cities were initially the hardest hit. Cities are especially vulnerable to pandemics, as they have a greater population density, generally have larger inequality gaps, and see more travelers from across the country and world. However, at the same time, cities concentrate resources that can help mitigate public health emergencies. The COVID-19 pandemic has illustrated the various ways that structural factors such as racism, segregations, and economic inequalities drive health inequities in urban areas. However, no two cities are the same and have different population characteristics. Characterizing how health varies across cities and how social groups or neighborhood inequities vary from city to city may provide cities with important insights on the drivers of, and potential strategies to reduce, health inequities.
Drexel Urban Health Collaborative (UHC) partnered with the Big Cities Health Coalition (BCHC) to release the COVID-19 Health Inequities in Cities dashboard. The dashboard, supported by the Robert Wood Johnson Foundation, was created to compare and track inequities related to the COVID-19 pandemic in cities whose health departments are members of the BCHC. The dashboard compiles data on a multitude of dimensions, exploring subgroups within cities, neighborhoods within cities, and across cities. The dashboard allows public health practitioners to contextualize racial/ethnic and spatial inequities in COVID-19 across large US cities, providing valuable insights for policymakers.
A research article in the American Journal of Public Health—with Usama Bilal, MD, PhD, MPH, assistant professor, UHC, as lead author—details the entire process of creating this dashboard. "Addressing these inequities means describing and quantifying their magnitude in order to create public awareness and knowledge. Identifying the factors and policies that may be most effective in eliminating health inequities during the ongoing COVID-19 pandemic is an essential component of this work," noted Bilal when asked how the dashboard is pivotal for the health of cities during a pandemic.
Read the full article
---
This blog post was originally written for the UHC's blog by Sarah Greer.